When having a bad day, consider Adolphe Sax's story…
Last week, I had one of those days when nothing went right.
It made me grumpy. And as I grumped around, I focused more on feeling sorry for myself and less on staying focused and productive.
That made it worse.
I got past it, but it made me think about how easy it is to lose perspective.
With hindsight, I know the nothing-went-right day wasn't THAT bad. I just let it get to me.
That day wasn't as bad as Adolphe Sax's childhood.
Looking for perspective on a bad day? Meet Adolphe: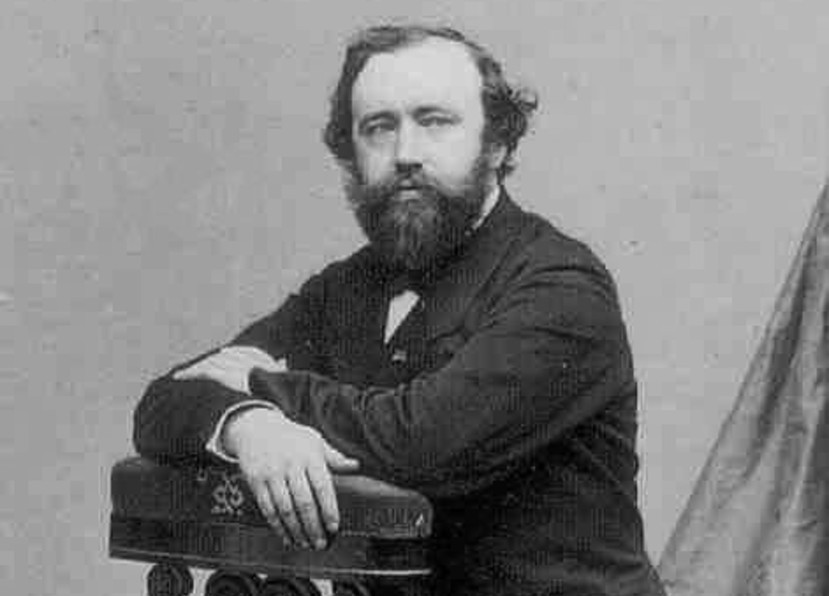 He was born in 1814 in Belgium, and then…
One day he fell from a third-storey window and hit his head on a stone. He survived and carried on.
Another day, he accidentally drank a bowl of acidic water. That didn't stop him.
Nor did the pin he swallowed.
He was seriously burnt…
…twice…
…first, in a gunpowder explosion…
…then, when he tripped and fell onto a scorching cast-iron frying pan.
He survived an accidental poisoning (varnish).
He dusted himself off after he was hit in the head by a rock.
He kept going after he fell into a river and nearly died.
And then, in 1846…
…after lots of trial and error…
…after lots of failing forward…
Adolphe invented and patented the saxophone.
So next time you're having a bad day and grumping around and feeling sorry for yourself…
…Turn on your favorite John Coltrane or Charlie Parker album…
…or crank up Springsteen's "Born to Run" and enjoy those blow-the-roof-off Clarence Clemons solos…
…or if easy-listening is your thing, mellow out with Kenny G.
Then remind yourself that all those great sounds exist because Adolphe Sax didn't let bad days (many of them) hold him back.
p.s. For a very limited time, I'm reintroducing Free Story Assessments. Here's how it works… 
Go here to request a 30-minute online appointment. We'll email you within one business day to schedule a follow-up phone call. During that call, we'll hear more from you about what's working and what's not with your marketing. Based on what you submit in this form and tell us on the phone call, we'll offer our preliminary assessment about how to power up your story to grow your business. 
Want to get great content like this...
...delivered straight to your inbox?