Monday Mash-Up ~ Vol. 2, Ep. 10
Recommended Reading
Why Facts Tell and Stories Sell …
A link to this fantastic post landed in my email box yesterday.
It's by Daniel Levis, a great marketing expert who has helped me put together my online Story Power Marketing VIP Membership Program. Daniel's been around the block a few times. So if you're still wondering about this storytelling thing, check out what he has to say about it. He offers some great examples.
Recommended Viewing
Apple Does It Again
I love the new ad for Apple's AirPods Pro. I'm going to write about it later this week. For now, enjoy the view…
Recommended Viewing and Reading
One Night in Miami

I watched over the weekend the movie One Night in Miami. It's a fictionalized account of an event that truly happened — the night that Cassius Clay, Malcolm X, Jim Brown, and Sam Cooke met in a hotel room to discuss their roles in the Civil Rights movement. This was February 25, 1964. Earlier that evening, Clay defeated Sonny Liston to become the world heavyweight boxing champion. The next morning, Clay announced he was joining the Nation of Islam and would now go by the name Muhammad Ali.
That must have been some conversation. These were four of the most well-known, powerful Black men in America — at a key moment in history. The movie — based on a play of the same name — is fascinating.
So is this article that I recommend you read after you watch the movie: The True History Behind One Night In Miami.
Recommended Listening/VIewing
Sara Bareilles: Goodbye Yellowbrick Road
I have nothing to say 'bout this gem. Just watch / listen: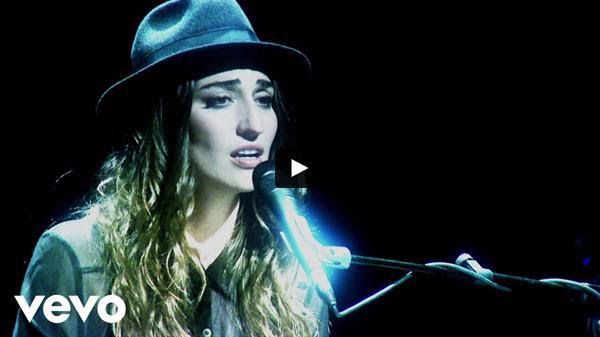 Boldly Go…
William Shatner was born on this day in 1931. If Star Trek isn't your thing, you may know him as a television pitchman. I prefer to think of him as Captain Kirk of the Starship Enterprise who said,

"There's No Such Thing As The Unknown, Only Things Temporarily Hidden."

(By the way, according to his Wikipedia entry, James Tiberius Kirk will be born on this day in 2233 in Riverside, Iowa, USA, Planet Earth).

p.s. I help coaches, consultants, and business leaders discover and deliver powerful stories that captivate prospects and inspire them to act. Whenever you're ready, here are several ways I can help you become a storytelling stand-out so you'll land more clients without pitching and prodding:
1) Connect with me on LinkedIn and Facebook and (if not subscribed already) join our email list.
2) Watch the free, 7-minute Micro-Training: "The 3 Most Important Storytelling Keys to Captivate Prospects and Inspire Them to Act -- Without Pitching and Prodding."
3) Become a Story Power VIP in the Content Transformation Academy: Master how to discover, assemble, and deliver business-building stories. Weekly masterclasses. Members-only content. One-on-one feedback and consulting sessions. And more… If you'd like to learn more about our VIP program, just reply to this email and put "Story Power VIP" in the subject line. I'll contact you with more details.
4) Work with me one-on-one: If you're interested in working directly with me -- to discover, assemble, and deliver powerful, business-building stories -- simply reply to this email and change the subject line to "Private Client." Tell me a little about yourself, your business, and what you'd like to accomplish, and I'll reply to discuss options.
5) Invite me to speak at an event: I can tailor a presentation that meets the specific needs of your organization. Informative. Entertaining. Virtual or live. Potential for continuing education credits when applicable for your group. If interested, reply to this email and change the subject line to "Speaking Engagement." I'll circle back to discuss the possibilities.
Want to get great content like this...
...delivered straight to your inbox?