Monday Mash-Up ~ Vol. 2, Ep. 4
Marian Brickner's 100-Page Book

My friend Marian Brickner is a great photographer. Flora and fauna. Wild and domestic.
She will soon publish a book with one glorious photograph after another.
On her Facebook page, she's been posting sneak peeks. New photos from the book every day.
These photos keep me coming back to Facebook even though there are so many reasons to stay away.
These photos make me smile.
Check them out here.
Ted Prodromou's Secret to Success
Ted Prodromou is known as "America's Leading LinkedIn Coach." But don't let that name fool you.
There's a lot more to Ted than just LinkedIn.
Here's proof: Are You in the Flow. This post is so full of wisdom.
Read it if you want to up your LinkedIn game. Read it for help with Facebook. Read it to power better your blog. Read it to energize your emailing.
Ted reveals an often overlooked secret to success in marketing — and all life's pursuits.
20th Century Solutions to
21st Century Marketing Challenges
Here's a short presentation (5 minutes) I delivered at last month's virtual Experts 4 Entrepreneurs event.
I reveal some tried-and-true, 20th Century strategies to reinforce your marketing foundation and ensure that digital marketing earthquakes won't make your sales funnel crumble.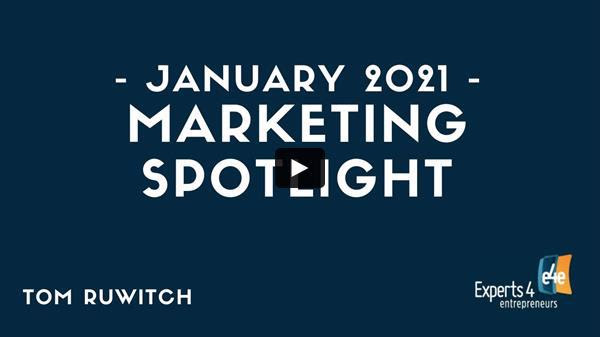 I'm Listening To…
Due Tramonti (Two Sunsets) by Ludovico Einaudi.
I discovered this when I watched "I'm Still Here" — the mocumentary that tracks Juaquin Pheonix after he quit acting to become a hip-hop artist.
That movie is strange and funny and raunchy and challenging. Watch that at your own risk. I'm not recommending that.
But I am recommending this music, played during the movie's last scene, as Pheonix walks up a river, searching for… something.
The music is beautiful. Great background music for my work day.
Powerful Words from Alice Walker
Tomorrow is the 77th birthday of Alice Walker, the American novelist who wrote The Color Purple.
She said this:
"The most common way people give up their power is by thinking they don't have any."
Thanks for reading.


p.s. I can help you craft and deliver powerful stories that attract leads, keep them tuned in, and inspire them to act. If you'd like to discuss how I can help, schedule a 15-minute consultation with me and we can discuss the possibilities.
Want to get great content like this...
...delivered straight to your inbox?