Cool Tools to Remove Background and Apply Effects to Photos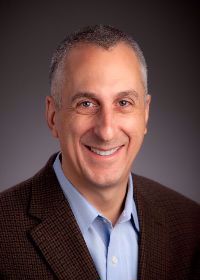 Last week, I shared "5 things you might not know about me…" on LinkedIn.
The post included this picture of me…
A few people told me they liked that picture, and they suggested I use it as my profile picture — instead of the one I was using.
"Sure, why not?" I thought.
But before I swapped in that picture, I had to change the background.
My website — StoryPowerMarketing.com — has a pop-art cartoon motif.
So my image on that site — and my social profile photo — gets the same treatment. The cartoon effect. The pop art background.
Carving away the background from a photo can be a massive pain. Same deal if you want to apply cartoon effects or other visual tricks to a photo.
But I turned that picture of me from the one above to this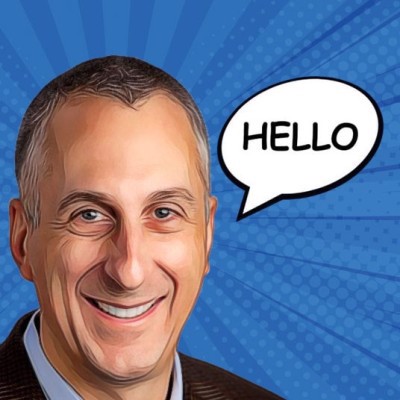 …and it took me less than 10 minutes.
Here's a video that shows how I removed the background…
I also created a video that shows how I quickly and easily applied the cartoon effect to my picture.
That video — and others — is available for free on the Story Power Marketing app — which you can get for free at StoryPowerMarketing.com/app

The app is available for iPhone or Android and contains written and video marketing tips that you can't find anywhere else.
Don't go away yet..
p.s. Coaches, authors, and consultants hire me to power-up their creative content and storytelling to captivate prospects, stand-out and book more business.
Whenever you're ready, here are several ways I can help you become a storytelling stand-out so you'll land more clients without pitching and prodding:
1) Get the Story Power Profit Pack -- 52 Strategies, Tips, and Tactics  to Transform Your Content from Ignored to Adored.
2) Watch the free, 7-minute Micro-Training: "The 3 Most Important Storytelling Keys to Captivate Prospects and Inspire Them to Act -- Without Pitching and Prodding."
3) Become a Story Power VIP: Master how to discover, assemble, and deliver business-building stories. Twice-monthly live masterclasses. Members-only content. One-on-one feedback and consulting sessions. And more… If you'd like to learn more about our VIP program, just reply to this email and put "Story Power VIP" in the subject line. I'll contact you with more details.
4) Work with me one-on-one: If you're interested in working directly with me -- to discover, assemble, and deliver powerful, business-building stories -- simply reply to this email and change the subject line to "Private Client." Tell me a little about yourself, your business, and what you'd like to accomplish, and I'll reply to discuss options.
5) Invite me to speak at an event: I can tailor a presentation that meets the specific needs of your organization. Informative. Entertaining. Virtual or live. Potential for continuing education credits when applicable for your group. If interested, reply to this email and change the subject line to "Speaking Engagement." I'll circle back to discuss the possibilities.
Want to get great content like this...
...delivered straight to your inbox?