Monday Mash-Up ~ Vol. 2, Ep. 9
Recommended Reading
Most Powerful Marketing Advice Nobody Wants to Hear

I love this post.
And yes…it includes advice you may not want to hear. But if you follow this advice, you can create more powerful content that attracts better prospects and generates more sales.
Recommended Viewing
Fred Miller on Zoom Backgrounds
My friend Fred Miller (No Sweat Public Speaking) is spot on with this video about Zoom backgrounds…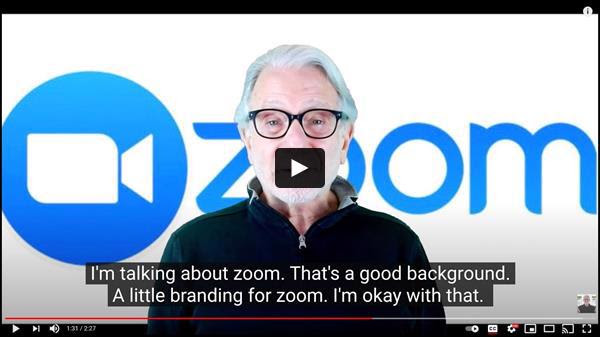 Business Tips
How One Magic Phrase Can Power-Up Your Business Story

Here's a short video (6 minutes) of a presentation I delivered at Experts4entreprenuers a few months ago. I share a "magic phrase" that you can apply to your marketing messages…
The deeper you dive with this magic phrase, the more you get to marketing messages that captivate prospects and inspire them to act.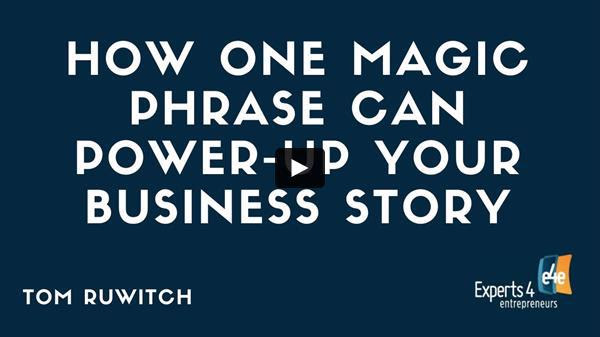 Recommended Listening
James Taylor: American Standard
James Taylor won a Grammy last night for his album "American Standard." Love him or hate him, you gotta hand it to him. He's the Energizer Bunny of easy listening singing/songwriting.
My wife, Melissa, adores James Taylor. Back in the day, she wrote a term paper about him called "James Taylor: Troubled Genius, Self-Salvaged." That's some title, huh!?
The "troubled genius" part was about his battle with addiction. He was hooked on heroin early in his career, and it nearly killed him.
So 50 years later, James Taylor has earned my respect for continuing to do his thing and make music that STILL makes a lot of people — including my wife — very happy.
Et tu, Brute?
Today is March 15, the Ides of March. It's the day in 44 BC when Roman Emperor Julius Caesar was stabbed to death in the Roman Senate house by 60 conspirators led by Marcus Junius Brutus (Brute) and Gaius Cassius Longinus
Caesar was a ruthless man — not the perfect role-model. But he said this, which is worth chewing on…
What we wish, we readily believe, and what we ourselves think, we imagine others think also.
Whenever you're ready…here are a few ways we can help you become a storytelling stand-out so you'll land more clients:
1) Follow Tom Ruwitch on LinkedIn and Facebook and (if not subscribed already) join our email list.
2) Attend our free training: "How to Harness the Magnetic Power of Storytelling…" Discover how to transform marketing from a confusing, resource-draining hassle into something that's simple, fun AND productive. Details and registration here.
Want to get great content like this...
...delivered straight to your inbox?